Venue and practical info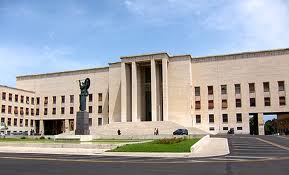 Venue of the IQIS2016
University of Rome La Sapienza
Physics Department
Aula Amaldi, Marconi Building
Piazzale Aldo Moro 5
00185 Rome, Italy
Venue of the Young IQIS2016
The Young IQIS2016 will take place in the Aula Conversi, also in the Marconi Building.
How to reach the Venue
The meeting venue is within walking distance from Termini railway station

HOW TO REACH TERMINI RAILWAY STATION
From Fiumicino Airport:
Take the Leonardo Express trainDepartures every 30 minutes and takes approx. 30 minutes.
From Ciampino Airport:
By bus: TerravisionSITBUS shuttleBy train+local bus: The nearest railway station is Ciampino Città, connected to the airport by the buses COTRAL/SCHIAFFINI every 30 minutes. A light metro connects Ciampino railway station to Termini railway station with an average time of 15 minutes.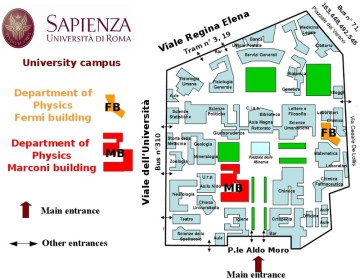 Wifi connection
Access to free Wi-Fi Internet connection at the conference venue is available only for participants who completed the Wi-Fi registration before the conference.
To login use the username and password you received by email after registration. Should you have difficulties in connecting to the Wi-Fi onsite, please try changing the browser and/or lowering your computer's security settings.