ESR12 in Integrated Quantum Photonics
Closed call – position assigned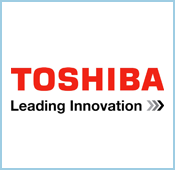 Enrolled Fellow: Christian Dangel (ESR12)
Job Starting: June 2016
Planned Duration: to August 2017
Supervisor: Dr Andrew Shields
Host Institution: Toshiba Research Europe Ltd – TREL
Description
An R&D position is available at Toshiba Research Europe Ltd to conduct research on Integrated Quantum Photonics. The post is experimental in nature and involves the realization of photonic lightwave circuits that combine quantum light generation, manipulation and detection for applications in quantum communications and computing.
Requirements
Education: Primary Degree or equivalent
Research Fields: Physics – Optics
Languages: ENGLISH (Excellent)
Candidate profile
Candidates should hold (or expect) a first degree in Physics, Electronic Engineering or other relevant discipline. They will have demonstrated academic success at the highest level, creativity, enthusiasm and shown an aptitude for experimental Physics or Engineering.
Mobility rules
Eligibility rules require candidates to have been resident outside the UK for at least two of the past three years and to be within four years of their first degree. They should be willing to travel to and collaborate with European-based members of the network.

How to apply
The position is available immediately and applicants should send, as soon as possible, a covering letter, CV and the names and contact details of three referees to
Dr Andrew Shields, Assistant Managing Director
Toshiba Research Europe Ltd
208 Cambridge Science Park
Milton Road
Cambridge. CB4 0GZ. UK
Email: ESR@crl.toshiba.co.uk
Link to the advert on Euraxess: http://ec.europa.eu/euraxess/index.cfm/jobs/jobDetails/34057900
Link to the group page: http://www.toshiba.eu/eu/Cambridge-Research-Laboratory/Quantum-Information-Group/